This Transit Driver Appreciation Day, we're sharing with you three of our 900 operators at UTA.
Across FrontRunner, TRAX, S-Line, bus, and paratransit our operators not only serve our riders but the community at large.
Our operators pride themselves in getting our riders to home and work in a safe and timely manner.
All of them take care of our riders in their own special way.


Todd helps folks get around that would likely not have other options ⁠— people who need a little more help getting from point A to B can utilize our paratransit services.
Johnny takes pride in being bus operator in Ogden, bringing his incredible positive energy to everything he does.
Brandon began driving buses for UTA 13 years ago and has been a TRAX operator for the past 10 years. Growing up, he identified as a "TRAX groupie." He said "I loved hopping on the train every Saturday to ride the train for a couple of hours. I found the train fun and fascinating."
What do you love about UTA?
"I love all my co-workers at UTA. They make me feel like I have a family away from home. Plus, I can't believe I get paid to do something I love."
Why should someone work for UTA?
"UTA is the most stable job out there. People always need someone to get them to places. We have limited space to add more roads, which means more buses and trains. To make things even better, you get amazing pay and benefits with only a high school diploma."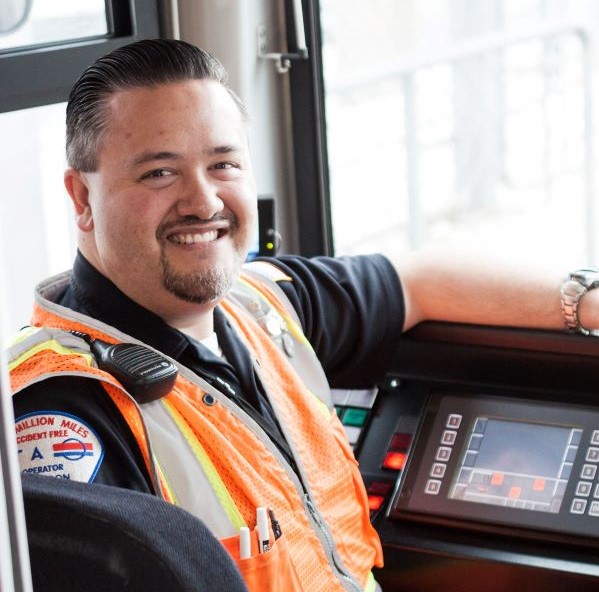 Say Thanks
Our operators enjoy job security and growth opportunities but what keeps them going often is a deep sense of serving the community. Support them by taking a moment to say thanks. Today and any day you can leave some positive feedback via our Employee Compliment form.
Become an Operator
If you are curious about becoming a UTA operator, we're aiming to hire another 100 operators this year! Check out our current opportunities at rideuta.com/applynow and sign up to join our Talent Network by sharing your email with our Talent Acquisition team.