UTA auctions Comet cars to prepare for FrontRunner future improvements
Utah Transit Authority recently removed the FrontRunner Comet one railcars from regular service on April 18, 2022. This was because the 50-year-old railcars had frequent mechanical and reliability issues, and many parts were no longer manufactured after 2009.

The Comet cars were initially put into a reserve capacity for large community events or unexpected spikes in ridership. However, it has become too great of a logistical and financial burden to continue servicing these vehicles and preparing them for operation. So, in order for UTA to apply for federal grants to purchase future rail cars, we need to auction off the Comet cars.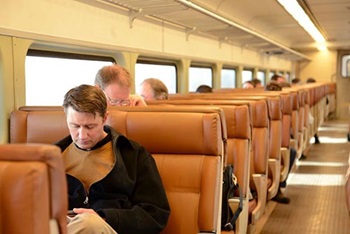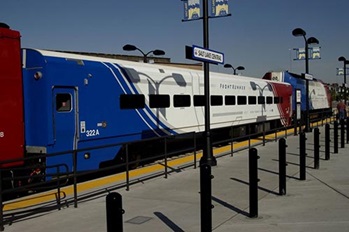 Below you will find information about the auction of the Comet cars and our plans for FrontRunner Forward:

Q: Who is working with UTA to auction off the Comet one railcars?

A: UTA has partnered with TNT Auction to manage bids for the 25 Comet one railcars available.

Q: Some non-profit organizations have expressed interest in these railcars for non-commercial use. Can the Comet cars be donated?

A: We are not able to donate the vehicles because they were refurbished and transported using federal funds.

Q: How will the auction of the Comet car work?

A: TNT Auction will begin the auction on October 17, 2022, at 9 a.m. mountain time. Individuals or organizations interested in bidding for these Comet cars can click this link to place a deposit and bid. Bidders can request a tour of the cars by contacting Mike E. McKee with TNT Auction at (801) 519-0123.

Q: When will the bidding end?

A: Bidding will end on November 1, 2022. Bidders must remove the Comet cars within 90 days.

Q: How will the bid be awarded?

A: The bid will be awarded to the highest bidder.

Q: What are UTA's plans for acquiring new FrontRunner vehicles for future ridership growth on FrontRunner?

A: As part of the planning efforts for future FrontRunner service, UTA is evaluating options for replacement vehicles, but a decision has not been made at this time. We expect the platforms to be raised and replacement vehicles secured by the time they are needed. For more info visit FrontRunner Forward.

Q: Isn't UTA concerned with capacity issues on FrontRunner if the Comet cars are auctioned off?

A: UTA has been closely monitoring ridership levels in preparation for auctioning off the Comet cars. Current ridership on FrontRunner can be accommodated with three-car FrontRunner trains, and there is room for ridership growth before replacement vehicles are needed.